Container Freight Station (CFS)
A Container Freight Station, or CFS, is a location designated by carriers for receipt of cargo to be packed into containers/equipment by the carrier.
At destination, CFS is the location designated by the carrier for unpacking of cargo from equipment/containers.
The use of a CFS can help to expedite the import process by allowing goods to be delivered to a centralized location for packing into containers, rather than having to go directly to the port. This can save time and money for both the importer and the carrier.
The use of CFS incurs charges from the carrier, which are typically passed on to the importer.
CFSs can be used for all types of cargo, but are particularly useful for large or heavy shipments.
Related Links
CFS (Container Freight Station) – Flexport Glossary
What is a Container Freight Station (CFS)? – Freightos
Container Freight Station (CFS)
What is container-freight station (CFS)?
Related Videos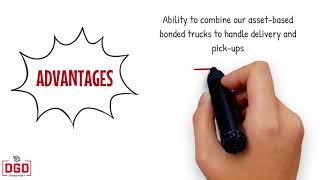 Container Freight Station
Container Freight Station