Air Cargo Agent
A cargo agent is an airline employee who is responsible for the loading and unloading of cargo and baggage, as well as the related paperwork. Air cargo agents typically work in a cargo terminal or in an airline's office. They may also work on the ramp, loading and unloading planes.
The role of a cargo agent varies depending on the airline. Some airlines have their own dedicated staff who handle only freight, while others outsource all or part of their freight operations. In most cases, a cargo agent will have to be able to do a bit of everything, from physically handling the bags to dealing with customs paperwork.
Cargo agents usually require some knowledge of aviation and/or freight procedures, but they don't need any formal qualifications.
The work is demanding, and cargo agents are expected to be able to lift heavy loads. They don't usually have a fixed schedule, but they will occasionally work at night or in the very early morning when there is less traffic in the airport.
The job outlook for this career is good, with a projected increase in employment of about 5% between 2016 and 2026 (source: Bureau of Labor Statistics). The median salary for airline employees was $50,540 as of May 2017 (source: Indeed).
Cargo Agents typically start their career by applying directly to an airline; however some applicants find jobs through unions like the International Association of Machinists & Aerospace Workers (IAMAW) or the International Brotherhood of Teamsters (IBT). Another route into the profession is via a freight forwarding company, which provides all or part of an airline's freight operations.
Related Links
Related Videos
How to become an air cargo expert? Peter Gerber of Lufthansa Cargo teaches you in simple steps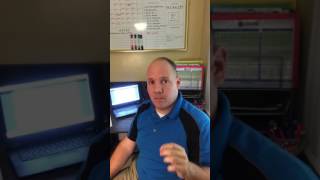 Air Freight Shipping Basics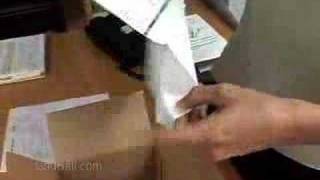 Cargo and Freight Agents Job Description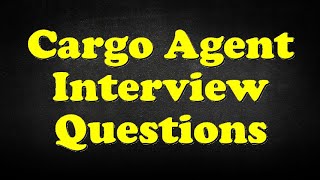 Cargo Agent Interview Questions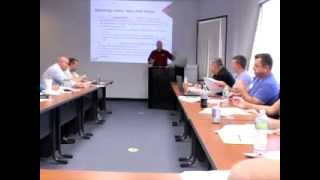 Freight Broker Agent Sales Strategies 5 Seminar Part 1 of 2
How to become an air cargo expert? Peter Gerber of Lufthansa Cargo teaches you in simple steps

Air Freight Shipping Basics

Cargo and Freight Agents Job Description

Cargo Agent Interview Questions

Freight Broker Agent Sales Strategies 5 Seminar Part 1 of 2