How to Obtain a Freight Broker License
Becoming a freight agent can be a lucrative and highly appealing position in the transportation industry — freight brokering is a varied and fascinating career choice that allows you to earn a good salary and even work for yourself.
So what training do freight agents need? Do you need to go to school to become a freight broker? This guide answers all your questions about what this role entails, how to qualify, and whether you should work for a brokerage or strike out independently.
Sponsored Listings
What is a Freight Broker?
Freight brokers act as the intermediary between shipping companies and land transportation services. In this role, it's your responsibility to arrange communication between these parties and facilitate the smooth transition of goods from sea to land. You have to ensure that arrivals get in on time and that unloading and loading progress without issues.
In other words, you're the person who puts cargo companies in touch with truck drivers. You make sure everything arrives on time and in good condition, and you deal with the problem if this doesn't happen. You'll spend a lot of time talking to clients on both ends and resolving confusion over deliveries (we're not going to sugarcoat it: there can be a lot of confusion).
If this sounds a lot like putting out fires, rest assured that a successful freight broker earns just as much as (and often much more than) a firefighter and experiences a much lower degree of personal risk. You also play a critical role in maintaining supply lines — a considerable proportion of US imports are delivered by sea, meaning that retailers would see empty shelves before long without freight brokers.
So if you think a well-paid career in a vital industry that relies heavily on strong communication and organizational skills would suit you, you'd likely make a great freight agent. This leads us to our next question: Do you need to go to school for this role?
Do You Need to Go to School to Become a Freight Broker?
Freight broker schools can teach critical skills you'll need for success in this line of work. They'll also prepare you for the environment you'll be operating in and may include some on-the-job freight broker training.
You could choose to attend an in-person school at a prestigious provider or undertake freight broker training online. So what are the benefits of attending a freight broker school?
Freight Broker Agent Training
A core component of what you learn at school is teaching you what makes a successful freight brokerage. This technical education will involve case studies of what is done right and wrong in real-world examples and highlight the difficulties you'll face in this career path.
Independent freight agent programs also typically provide guidance on the licensing and insurance you'll need to obtain to become an independent broker. They may involve guidance from experienced professionals in the field. This guidance is priceless — clients on both ends (land and sea) create difficulties, so skilled brokers are critical in helping to resolve their problems and ensuring timely delivery of goods and a smooth transition.
It may seem that success in this field is more down to instincts than formal freight broker training, and it's true that natural communication skills and an ability to remain calm and organized will help you succeed.
However, it's also worth noting that in-school freight broker training prepares you for the kind of hazards you'll face on the job and can help you prevent avoidable mistakes. These mistakes can be costly as a novice in the freight industry — if you run your own business, mistakes can lead to a poor reputation. Meanwhile, if you work for a larger commercial freight brokerage operation, you're not likely to last long if you make rookie errors.
Building Communication Skills
The US retail industry would face a catastrophic collapse if it weren't for freight brokers. This situation is something that retail clients singularly fail to understand when they get in touch to ask where their shipments are. Again, we won't sugarcoat things — communication skills in this field mean building your ability to defuse volatile situations where clients threaten to withhold payment if the shipment doesn't arrive on time.
This type of scenario can be tricky because ships sometimes get delayed. As any ship operator will tell you, the shipping industry works in a fragile state of balance. Knock-on effects can lead to deliveries coming in late, and that's just that.
On top of that, you may be dealing with international clients, so language and cultural differences also can present unique challenges. A broker needs to keep a cool head as a go-between, and communication is a vital part of that.
As an effective freight broker, you have to juggle multiple tasks. It's your responsibility to keep land-based clients happy and arrange carrier schedules so that they'll get their shipments in the fastest possible time. At the same time, you'll be negotiating with shipping specialists to ensure delivery is as timely as possible and dockworkers can unload cargo from the ship and onto trucks as fast as possible.
Your communication skills are also essential for striking deals and overseeing sales in the first place. It's your job to persuade both parties that they're getting the best deal possible and to see that operations proceed in a way that convinces them that this is the best ongoing arrangement. Otherwise, you might have to assume financial responsibility for losses incurred by one or both parties.
Having a natural gift for diplomacy and persuading people you're on their side is a considerable advantage. Still, schools can offer excellent preparation for the kind of situations you'll encounter when you choose this career. And don't let the rough outlook put you off — resolving these situations is helps you develop valuable skills while fulfilling a vital role for countless people who rely on the unsung work of brokers.
Developing Math Skills
Math skills are an integral part of freight brokering. You'll need to work out shipping and carrier schedules, allowing for potential delays and creating tight turnaround plans. These will require an in-depth knowledge of how long it takes to unload a cargo ship and load a truck and an ability to offer reasonable estimates for transport times and calculate margins of error.
Of course, as you'll also be in charge of negotiating contracts and paying carriers, you will use your math skills to manage finances. How can you offer a competitive deal if you can't analyze rates and offer a deal that companies will be willing to accept? You'll also be tasked with extending credit to carriers, and this requires an ability to work out reasonable interest rates and keep track of them.
Accounting may not sound like what you signed up for, but it's a critical part of running a successful business. US ports handle well over a billion tons of freight each year, and if you want your freight brokerage to have its slice of that, you'll need to be able to do math in the millions and billions.
How Long Does It Take to Become a Freight Broker?
It's time for the good news. Domestic freight brokering courses typically last for 1-2 months. You can typically study at your own pace, and while your studies will be instrumental, you don't need to display the kind of academic rigor a college degree would require.
You'll also be paying far less — your freight broker class is likely to set you back a few hundred dollars at most. The low entry cost sets you up to obtain your broker license and become a licensed freight broker.
How Do You Become a Certified Freight Broker?
Getting a Freight Broker License
Obtaining your license is essential after graduating from freight movers' school. Licenses are provided by the Federal Motor Carrier Safety Administration (FMCSA). This body regulates how a freight agent acts and monitors key performance indicators like how a major truckload carrier interacts with commercial motor vehicles.
Of course, you won't be operating a fleet of trucks, but you'll be working closely with a truck broker to ensure that cargo gets delivered on time. It means that you get your chance to be the angry party on the other end of the phone line — as a transportation broker, it's your job to ensure that the trucking broker and every other part of the freight move supply line is operating correctly.
Freight brokers find carriers they can trust and connect them with reliable shippers. Obtaining your license will require you to show that you know how to do this: presenting a solid business plan is critical to successfully obtaining a freight broker license. This first step can be the difference between turning your freight brokerage into a multimillion-dollar business and falling at the first hurdle.
Getting Insurance
When you work in an industry moving large quantities of frequently valuable items, it's essential to be insured. Freight logistics are complicated, and sometimes things get damaged.
If you're planning to set up brokering freight on your own, you shouldn't skimp on your insurance policy. Ensure you obtain coverage for everything possible — you'll be dealing with big players in cargo and land transport. Having an excellent attorney to hand doesn't hurt when invoicing shippers for damages, either.
Working for a Freight Brokerage
Many freight brokers work for large companies after graduating from freight movers' school. This placement at a large company can bring in a good salary and involves less responsibility than going it alone. You won't have to deal with national accounts. Although you'll still be dealing with transportation companies and will need those diplomatic skills, it's a great path to learn more about the transportation industry.
Becoming an Independent Freight Broker Agent
Your freight broker training should prepare you for setting up as an independent salesperson and freight agent. High-quality schools will furnish you with all the technical knowledge of the shipping process you need to go it alone.
However, you still need a good business plan. Starting as an independent agent is where the limits of a freight broker course are tested — after a certain point, you need business acumen to succeed.
If you can put your training into action and develop a plan that helps you attract clients and maintain good relationships, that's great! Your training can help you with offering competitive contracts and organizing shipments. It can also prepare you to deal with demanding clients and troubleshoot overdue deliveries.
However, if your heart isn't in it as a freight broker agent and you get caught without a plan, your business can fail rapidly. Ensure that you have a watertight plan before going it alone.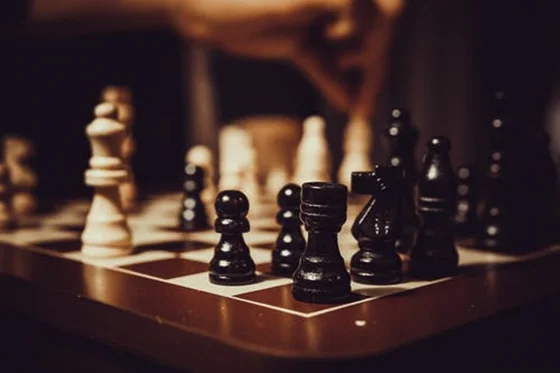 Is Becoming a Freight Broker Worth It?
If you're looking for a career that offers great rewards for a relatively small amount of training, you should be interested in learning how to broker freight. You need to have thick skin and incredible diplomacy skills, as well as a hard-headed approach to delivering contracts on time and facilitating payments.
Almost everyone who works in shipping is savvy. They are constantly trying to get the best deal for themselves and leave the clean-up to other parties. Freight agents get caught in between cargo companies and big rig operators, and you're going to have to take more of the clean-up than most when something goes wrong.
However, this isn't to say that you can't hold other parties accountable. It is a critical reason to have the right insurance and a good attorney behind you: the companies you're bringing together want to get in and out as fast as possible. It's your role to facilitate that and call them back if there's a mistake on their end. Legal backing is a powerful tool in these situations.
Salary & Prospects
When it comes to the job outlook for freight brokers, the US Bureau of Labor Statistics (BLS) lists freight broker roles as earning a median annual salary of $43,770. Note that this salary is more typical for agents working for a brokerage — self-employed agents with their own business may earn far more than this.
It also projects strong job growth in this sector, marking it out as a bright outlook career area — this is unsurprising, as the US is unlikely to shift away from its heavy reliance on sea shipments any time soon.
What to Expect
If this guide has made you think that freight broker training is a lot like tightrope walker school, you've been paying attention! However, something that often goes overlooked is that there aren't many people that can do what they do.
When negotiating deals between shipping contractors and cargo companies, dealing with their requests, and ensuring that every party believes they've got the best deal while running a profitable business, freight brokers fulfill a vital role. Not everyone can do that. If you pay attention in school and develop a good business plan, you're ready for an extremely rewarding professional role.
Do Freight Brokers Make Good Money?
As noted in the data provided by the bureau of labor statistics, even agents working for a brokerage make a good wage. If you own and operate a business, your salary depends on your success — you could make millions with a good plan. The freight industry is an enormous business, and there's a substantial slice of pie ready to be carved for anyone who can handle the negotiations and offer competitive rates.
Should I Work for a Freight Brokerage or Independently?
Working for a brokerage is an excellent first step after progressing from school. It gives you a reliable salary and provides you with substantial first-hand experience in the industry.
The experience can be invaluable when setting up your own freight brokerage operation — while the training you receive in school will prepare you for dealing with professional life, there's no substitute for the real thing. Ideally, you'll stay at a large firm long enough to get industry knowledge, make contacts, and take that knowledge to launch your own enterprise.
Becoming an independent agent may feel like a risky move, but the risk primarily lies in poor preparation. A savvy freight agent can easily build connections and organize a highly effective service that pays exceptionally well in such a massive industry.
If you ensure that you've got an ironclad plan in place before you begin, you can obtain your license and get insurance for your business. Once that's done, it's all about your communication and organizational skills — you have to be as stern with your accounts as you do with your clients. Ultimately, it's a gratifying career with great opportunities for advancement.
Begin Your Freight Broker Training Today
Going unprepared is the worst thing you can do as a freight broker. This is why school is such an important step — training is brief and affordable but teaches you invaluable skills and prepares you for the challenges you'll face in this career path. Find a good school, create a business plan, obtain your license, and remember how to smile down the phone!