Bulk Area
A bulk area is a storage area for large items which at a minimum are most efficiently handled by the palletload. The items can be in individual packages or consolidated into one package. The package is then called a bulk shipment.
The main benefit of using a bulk area is that it allows the warehouse to efficiently handle large shipments and minimize the time spent handling each item. This saves time and money for the business. In addition, it can help prevent damage to the products.
When choosing a bulk area, it is important to consider the space and layout of the warehouse. The area should be large enough to accommodate the items, and it should be easy to access and move around in. Additionally, the area should be close to the delivery area so that the products can be quickly transported to their final destination.
Related Links
Bulk Area Definition – Operations & Supply Chain Dictionary
Related Videos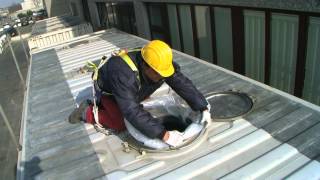 Bulk intermodal transport
Bulk intermodal transport