Deregulation
Revisions or complete elimination of economic regulations controlling transportation. The Motor Carrier Act of 1980 and the Staggers Act of 1980 revised the economic controls over motor carriers and railroads, and the Airline Deregulation Act of 1978 eliminated economic controls over air carriers.
Related Links
Deregulation finally begets creativity – Logistics Management
Regulation vs. Deregulation: Both are costing shippers billions – Logistics Management
Related Videos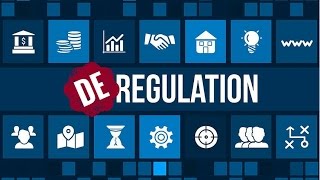 What is Deregulation?