Direct-to-Store (DTS) Delivery
Direct-to-Store (DTS) Delivery is a type of logistics service in which merchandise is delivered directly from the supplier or manufacturer to the retailer's stores, rather than to a central warehouse. This delivery method can help to improve inventory management and reduce lead times. In some cases, DTS delivery may also be referred to as Direct Store Delivery (DSD).
There are several advantages that can be gained by using DTS delivery, including:
improved inventory management – by delivering goods directly to stores, retailers can avoid the need to maintain large central warehouses;
reduced lead times – since goods do not need to be shipped to and from a central warehouse, they can reach stores more quickly;
better customer service – DTS delivery can help to ensure that stores have the products they need in stock, which can improve customer satisfaction.
However, there are also some potential disadvantages to using DTS delivery, such as:
higher costs – DTS delivery may be more expensive than other methods of logistics due to the need to ship goods directly to stores;
challenges with coordination – coordinating deliveries to multiple stores can be complex and time-consuming;
risk of damaged goods – since goods are not shipped through a central warehouse, there is a greater risk that they may be damaged during transit.
Overall, DTS delivery can be a beneficial way to manage logistics for a retail business.
Related Links
How to Develop a Direct-to-Store Delivery Model – Inbound Logistics
What is Direct Store Delivery? – Commercial Warehousing
Direct store delivery
Direct Store Delivery – DSD vs Central Distribution – MWPVL
Related Videos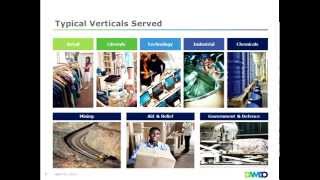 Webinar: How to bypass your destination warehouse by shipping direct to store
Webinar: How to bypass your destination warehouse by shipping direct to store