Export Management Company
Export Management Company is a private firm that serves as the export department for several manufacturers, soliciting and transacting export business on behalf of its clients in return for a commission, salary, or a retainer plus commission. It is important to have an understanding of how these companies operate in order to optimize logistics when working with them.
An export management company (EMC) is responsible for the outbound shipment of goods from the country of origin to the destination country. The EMC acts as an extension of the manufacturer, assuming many of the responsibilities and risks associated with exporting.
An EMC typically provides a full range of services, from market research and product development to financing and shipping arrangements. In some cases, an EMC may also provide warehousing and inventory management services. EMCs are typically paid a commission on the products they sell, although some may also receive a salary or retainer.
There are several benefits to working with an Export Management Company:
EMCs have extensive knowledge of the export process and can provide valuable guidance to manufacturers who are new to exporting.
In addition, EMCs can help manufacturers identify new markets and customers for their products.
Another benefit of working with an EMC is that they assume many of the risks and responsibilities associated with exporting, which can free up resources for the manufacturer.
There are some potential drawbacks to working with an Export Management Company as well:
One is that the fees charged by EMCs can be high, which can cut into profitability.
In addition, manufacturers may lose some control over their export business when working with an EMC.
Overall, working with an Export Management Company can be a helpful way to get started in exporting or to expand into new markets. However, it is important to carefully consider the pros and cons before making a decision.
Related Links
What is Export management company (EMC)? Definition and meaning
Three Tips for Using an Export Management Company – America's SBDC
The Advantages of Export Management Companies – Conquer Trader Import & Export – USA
International Trade Leads, Global Import Export – Fita.org, trade market resources and research
Export Trading and Management Companies
Related Videos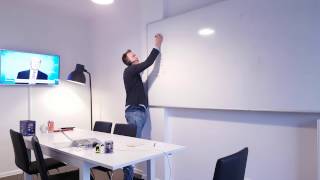 How To Find Import & Export Companies To Sell and Buy
How To Find Import & Export Companies To Sell and Buy