Export Sales Contract
An export sales contract in logistics is a contract that should include information on who will be responsible for shipping the goods when delivery is expected, and what kind of payment terms have been agreed upon.
An export sales contract should include the following information:
A description of the goods being sold.
The name and contact information of the buyer and seller.
The price of the goods.
The terms of payment.
The delivery date.
The shipping method.
Any special instructions or requirements.
Including all of this information in the ESC will help ensure that both parties are on the same page and that there are no surprises down the road. By having a clear and concise ESC in place, both the buyer and seller can avoid misunderstandings and know what to expect from the deal.
Related Links
What is Export contract? Definition and meaning
What is the meaning of logistics term – FreightArea.com – Ship It Easier
Common Import / Export Documents – HKTDC
Related Videos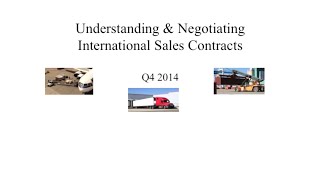 Module 1 - Understanding & Negotiating International Sales Contracts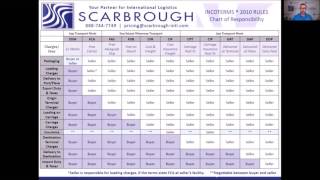 Incoterms: Purchase orders and export sales contracts
Module 1 - Understanding & Negotiating International Sales Contracts

Incoterms: Purchase orders and export sales contracts