Forklift Truck
A forklift truck, also known as a Lift Truck or a Fork Truck, is a powered industrial truck used to raise and lower freight and move freight to different warehouse locations. A forklift truck is equipped with two prongs (or forks) that are used to lift and move heavy loads.
Forklifts are an essential piece of equipment in any logistics operation where goods need to be moved around a warehouse or distribution center. They help improve efficiency and productivity by allowing workers to quickly and easily move heavy loads from one location to another.
There are many different types of forklift trucks available on the market, each designed for specific applications. Some of the most common types of forklifts include:
Counterbalance forklifts: These are the most common type of forklift, and they are typically used indoors on smooth surfaces. They have a weight at the back of the truck that balances the load being carried on the forks, making them stable and easy to operate.
Reach trucks: Reach trucks are similar to counterbalance forklifts, but they have an extendable mast that allows them to reach high shelves and racks. They are often used in narrow aisles where space is limited.
Order pickers: Order pickers are designed specifically for picking orders in warehouses. They have a special platform that the operator stands on so they can reach high shelves and racks.
Pallet jacks: Pallet jacks are manually operated trucks that are used to move pallets around a warehouse or distribution center. They are small and compact, making them ideal for tight spaces.
If you are looking for a forklift truck to improve the efficiency of your logistics operation, it is important to choose the right type of truck for your specific needs. Working with a reputable forklift dealer can help you find the right lift truck for your business.
Related Links
Lift Trucks on the Rise – Inbound Logistics
Lift Truck Series: Fleet Maintenance and forklift foresight – Logistics Management
How Safe Are Your Forklifts? – Material Handling and Logistics (MHL News)
Warehouse & Lift Truck Safety Guidelines – Material Handling and Logistics (MHL News)
16 Simple Tips for operating a forklift safely – Logistics & Materials Handling Blog – Adaptalift Hyster
Related Videos
TOTAL IDIOTS AT WORK! Forklift Fails 2017
Forklift driving loading truck with empty apple bins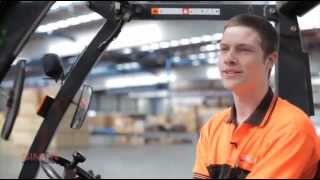 Transport Loader (Forklift Operator) Video
Ten Videos of Forklift Accidents That Show Why Training Is So Important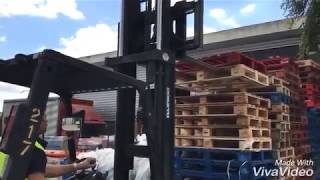 FLT LOGISTICS LTD - Counterbalance Forklift Truck
TOTAL IDIOTS AT WORK! Forklift Fails 2017

Forklift driving loading truck with empty apple bins

Transport Loader (Forklift Operator) Video

Ten Videos of Forklift Accidents That Show Why Training Is So Important

FLT LOGISTICS LTD - Counterbalance Forklift Truck