Hazardous Goods
Hazardous goods, also known as Dangerous Goods, are articles or substances capable of posing a significant risk to health, safety, or property, and that ordinarily require special attention when transported. They are classified into hazard classes based on the type of hazard they pose:
Class 1 includes explosives, fireworks, and flares.
Class 2 includes compressed gases like propane and helium.
Class 3 includes flammable liquids like gasoline and diesel fuel.
Class 4 includes flammable solids like matches and candles.
Class 5 includes oxidizers and organic peroxides like hydrogen peroxide.
Class 6 includes poisonous materials like arsenic and lead.
Class 7 includes radioactive materials.
And finally, Class 8 includes corrosives like battery acid and drain cleaner.
Hazardous goods can be transported in three ways:
by road. Road transport is the most common and usually the cheapest, but it's also the most dangerous.
rail. Rail transport is less dangerous than road transport, but it's more expensive.
or air. Air transport is the safest and most expensive way to transport hazardous goods.
Despite their inherent risks, hazardous goods are an essential part of modern life. They're used in everything from fireworks and flares to fertilizers and pesticides. When handled and transported properly, they can be safe and secure. But when mishandled, they can cause serious injury or death. That's why it's important to know how to identify and handle hazardous goods properly.
Related Links
Shipping Hazardous Materials Safely – Inbound Logistics
Dangerous Goods Freight – Freight Management Locistics
Dangerous goods
Related Videos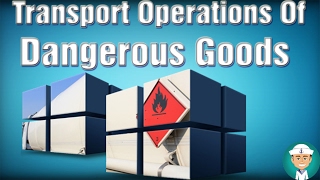 Transport Operations Of Dangerous Goods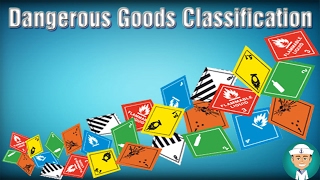 Dangerous Goods Classes and Classification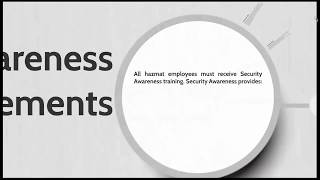 Webinar: Hazardous Materials Transportation Training Requirements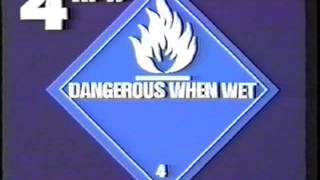 Dangerous Goods Classes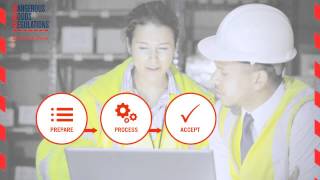 IATA Dangerous Goods Regulations
Transport Operations Of Dangerous Goods

Dangerous Goods Classes and Classification

Webinar: Hazardous Materials Transportation Training Requirements

IATA Dangerous Goods Regulations