Intermodal Transportation
Transporting freight by using two or more transportation modes, such as by truck and rail or truck and oceangoing vessel.
Related Links
What is Intermodal Freight Transportation? – Freightquote
Related Videos
Introduction to Intermodal: 5 Benefits of Shipping Over the Rail
What is INTERMODAL FREIGHT TRANSPORT? What does INTERMODAL FREIGHT TRANSPORT mean?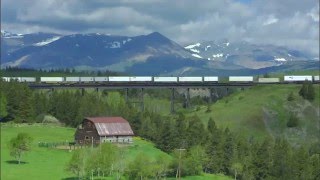 How Freight Railroads Transport Goods Through Intermodal
Introduction to Intermodal: 5 Benefits of Shipping Over the Rail

What is INTERMODAL FREIGHT TRANSPORT? What does INTERMODAL FREIGHT TRANSPORT mean?

How Freight Railroads Transport Goods Through Intermodal