Over-the-Road
Over-the-road logistics generally refers to moves that are longer in distance than local operations. These moves often require special equipment and permits and may be subject to different regulations than local moves.
Over-the-Road is important to understand in the context of logistics because it encompasses a large portion of the moves made by logistics providers. Over-the-Road includes:
Determining the equipment needed for the move.
Obtaining the necessary permits.
Planning the route.
Ensuring compliance with regulations.
All of these factors must be considered when planning an Over-the-Road move, and by understanding them, logistics providers can better serve their clients. By understanding what goes into an Over-the-Road move, logistics providers can better plan and execute these types of moves.
Related Videos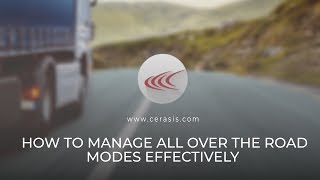 Talking Freight (61) - How to Manage All Over the Road Modes Effectively
Talking Freight (61) - How to Manage All Over the Road Modes Effectively