Private Carrier
A private carrier is a company that provides transportation services to the firm that owns or leases the vehicles and does not charge a fee. Private motor carriers may haul at a fee for wholly-owned subsidiaries. Private carriers are often used by companies to transport their own products orraw materials between manufacturing plants, warehouses, and distribution centers. Some private carriers also contract with other companies to provide transportation services.
In general, there are two types of carrier operations:
Common carriers are open to the public and offer their services to anyone who wants to use them.
While private carriers only provide their services to a specific company or individual.
There are many different types of transportation service providers, but private carriers typically only provide one type of service, such as trucking, rail, or air.
Private carriers typically have a smaller fleet of vehicles than common carriers and often use less-than-truckload (LTL) shipping, which is a type of shipping that consolidates multiple small shipments into one larger shipment. This allows private carriers to ship items more efficiently and at a lower cost than if they were shipping each item individually. Private carriers may also specialize in a particular type of freight, such as hazardous materials, oversize loads, or temperature-controlled shipments.
If you are looking for a specific type of transportation service, a private carrier may be the best option. Private carriers can provide you with customized service and attention that you may not be able to get from a common carrier.
When choosing a private carrier, it is important to consider the company's:
experience,
safety record,
and reputation.
You should also make sure that the carrier has the proper insurance and licenses for the type of freight you will be shipping.
Related Links
Private carrier
Private Carrier
Private Fleets: Your Own Private Ride – Inbound Logistics
Fleet Outsourcing vs. Private Fleets: Everything You Need to Know
Logistics 101: Motor Carriers – Material Handling and Logistics (MHL News)
Transportation Best Practices/Trends: Advantage Private Fleets – Logistics Management
Private Fleets: Finding the right blend – Logistics Management
Meaning of a For-Hire Carrier
Related Videos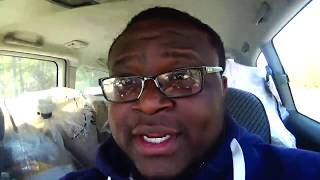 Want to make 55/hr? - Become an Independent Courier Today!
Want to make 55/hr? - Become an Independent Courier Today!