Return Material Authorization or Return Merchandise Authorization (RMA)
An RMA number is a number that is usually issued by a company in order to recognize and give authority for a defective product to be returned to the company. This number often acts as an order form for the work required in repair situations, or as a reference for credit approval. In many cases, the RMA number will be required in order to process the return.
Return Material Authorization, or Return Merchandise Authorization, is the process whereby a customer returns defective merchandise to the manufacturer for replacement or repair. The RMA number is used as a way to track the return and ensure that it is processed in a timely manner.
In logistics, an RMA number can be very important in ensuring that a return is processed smoothly and efficiently.
By having an RMA number, the company can easily track the return and make sure that it is handled in a timely and effective manner.
This can save a lot of time and hassle for both the customer and the company.
If you are returning a product to a company, be sure to ask for an RMA number so that your return can be processed quickly and efficiently.
Related Links
Return merchandise authorization
What is Return Material Authorization (RMA)? – Definition from Techopedia
What is return merchandise authorization (RMA)?
7 Return Merchandise Authorization (RMA) Best Practices + Free RMA Form
7 Best Practices in the Return Merchandise Authorization Process
Return Material Authorization (RMA) – Clear Spider Inventory Management
Generating Returned Material Authorization
Related Videos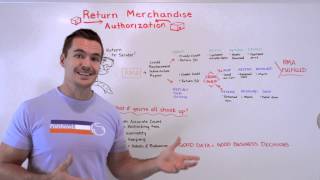 RMA - Whiteboard Wednesday
RMA - Whiteboard Wednesday