Shipping Manifest
A manifest is a document that lists the pieces in a shipment. A manifest usually covers an entire load regardless of whether the load is to be delivered to a single destination or many destinations.
Manifests usually list:
the items,
piece count,
total weight,
destination name,
and address for each destination in the load.
Shipping manifests are important documents in logistics because they help ensure that all of the products in a shipment arrive at their intended destination. This helps to streamline the shipping process and avoid delays or lost shipments.
Related Links
Manifest
Shipping Manifest
Manifest (transportation)
Freight Terms & Terminology – Shipping Definitions – What A Freight Term Means – PNG Logistics
OEC GROUP
Related Videos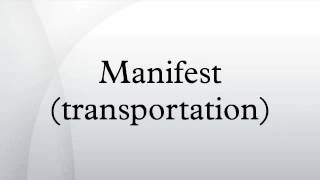 Manifest (transportation)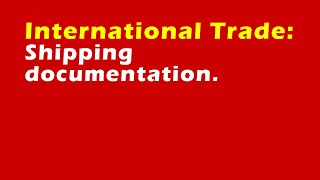 Shipping documentation
Manifest (transportation)