Third Party Logistics Provider (3PL)
Third Party Logistics Provider, or 3PL for short, refers to firms that provide logistics services for their customers. These firms are typically responsible for coordinating the movement of materials and finished goods from suppliers and manufacturers to distributors, retailers, and consumers. They offer a range of integrated solutions such as:
transportation,
inventory management services.
By outsourcing these activities to third party providers, businesses can focus more on their core competencies while still achieving high levels of efficiency. While there are many different types of 3PL providers, they share common characteristics such as:
being able to respond quickly to changes in the market environment,
offering cost-effective solutions to complex logistical challenges.
Ultimately, a successful 3PL provider is one that meets customer needs by providing quality, customized services that are tailored to the specific requirements of each business or industry.
Some of the most well-known 3PL providers
Some of the most well-known 3PL providers include companies such as:
UPS,
FedEx,
and DHL.
These companies have a long history of providing integrated logistics solutions for a wide range of industries, including manufacturing, retail, healthcare, and e-commerce. By leveraging their industry expertise and extensive network of resources, they are able to provide customers with flexible solutions that help them achieve their business goals while staying competitive in today's rapidly changing marketplace.
Conclusion
Overall, third party logistics providers play an important role in helping businesses optimize their operations through streamlined processes and cost-effective services.
Related Links
Related Videos
How to Work With a 3PL (Third Party Logistics)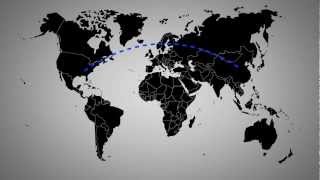 How Third Party Logistics (3PL) fits in the Supply Chain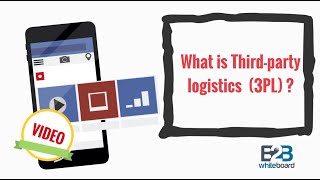 What is Third-party logistics (3PL) ?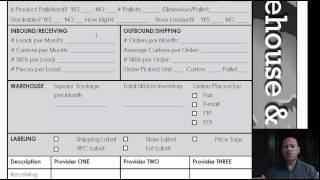 Getting a Quote from a Third Party Warehouse Provider 3PL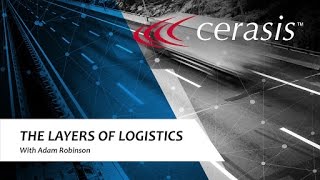 3PL vs 4PL: The Layers of Logistics Explained
How to Work With a 3PL (Third Party Logistics)

How Third Party Logistics (3PL) fits in the Supply Chain

What is Third-party logistics (3PL) ?

Getting a Quote from a Third Party Warehouse Provider 3PL

3PL vs 4PL: The Layers of Logistics Explained