Vessel Manifest
The Vessel Manifest is a list of all the cargoes on a vessel. It provides information about the type and quantity of cargo, as well as their descriptions and destinations. Anecdotally, it is often referred to as the "shipping manifest" or simply the "manifest". In addition, it can be used by customs officials at ports to determine if any illegal or stolen goods are being shipped into a country.
A vessel manifest may be created before loading begins or while the cargo is in transit onboard a ship. Regardless of how it is generated, this list provides key information for logistics personnel who are responsible for ensuring that shipments arrive safely at their destination port. This includes warehouse managers and shippers who need to track the location of their inventory.
While a vessel manifest is not required by law in most countries, it is generally seen as a best practice to have one on hand. This is especially true for large ships that are carrying a variety of cargoes from different origins. Having a complete and accurate manifest can save time and money in the event that something goes wrong with the shipment.
Related Links
Manifest
Manifest (transportation)
What is Automated Manifest System (AMS) for Shipping Cargo?
AMS (Automated Manifest System) – Priority Worldwide
Related Videos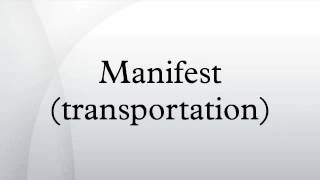 Manifest (transportation)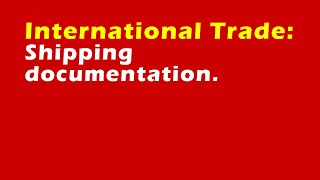 Shipping documentation
Manifest (transportation)