Accessorial Charges
Carrier Accessorial Charges are extra fees that a carrier charges for special services or equipment used in the shipment of goods. For example, a common accessorial charge is the fee charged for using a lift gate on a truck to lower and raise goods from the truck to the ground. Other examples include charges for using a truck with a refrigeration unit, charges for using more than one driver on a shipment, and charges for providing an express service.
Accessorial Charges are usually assessed by the carrier as either a flat fee or as a percentage of the total freight cost. They are designed to cover the additional costs associated with providing special services or equipment. As such, they are generally unavoidable and non-negotiable.
Some of the most common accessorial charges include:
Fuel Surcharge: A fee that the carrier charges to cover the increased cost of fuel.
Terminal Handling Fee: A fee charged by the carrier for each piece that is processed at a terminal. This fee is typically charged when there is a delay in getting the freight from the airplane to the dock, or when there is damage to the freight.
Pickup and Delivery Fee: A fee charged by the carrier for each pickup and delivery service provided.
Dock Receipt Fee: A fee charged by the carrier for issuing a dock receipt. This fee is usually assessed when goods
Related Links
Top 20 List of Accessorial Charges – Transportation Accessorial Fees
What Are Transportation Accessorial Fees?
Accessorial Charges in Truckload and LTL Freight – ArcBest
Less Than Truckload (LTL) Accessorial Fees Explained
Accessorial Charges – Global Source Logistics, Inc.
LTL Accessorial Charges
5 Ways to Control Transportation Accessorial Charges
The Most Common Truckload Accessorial Charges
Related Videos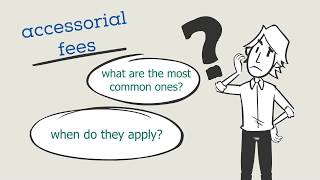 Common Accessorial Fees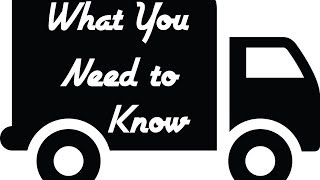 LTL Freight Shipping Tutorial - What You Need to Know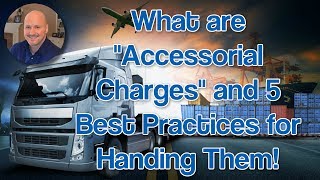 Freight Broker Rates - What are "Accessorial Charges" and 5 best practices for handing them!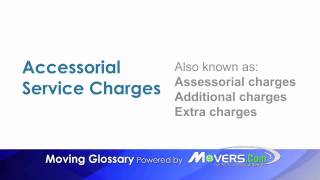 Accessorial Service Charges - Moving Glossary - Movers.com
LTL Freight Shipping Tutorial - What You Need to Know

Freight Broker Rates - What are "Accessorial Charges" and 5 best practices for handing them!

Accessorial Service Charges - Moving Glossary - Movers.com