Assemble to Order
A production environment where a good or service can be assembled after receipt of a customer's order. The key components (bulk, semifinished, intermediate, sub-assembly, fabricated, purchased, packing, and so on) used in the assembly or finishing process are planned and usually stocked in anticipation of a customer order. Receipt of an order initiates assembly of the customized product. This strategy is useful where a large number of end products (based on the selection of options and accessories) can be assembled from common components.
Related Links
Assemble To Order – ATO
Assemble to Order – ATO – Logistiikan Maailma
Assemble To Order (ATO) Definition – Operations & Supply Chain Dictionary
Supply Chain Operations: Assemble-to-Order Systems
Assemble-to-order system
Difference Between MTS, ATO, MTO ,PTO ,CTO and ETO.
Related Videos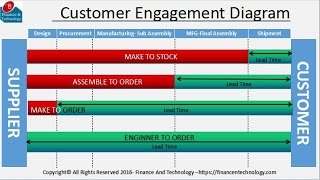 Manufacturing Strategies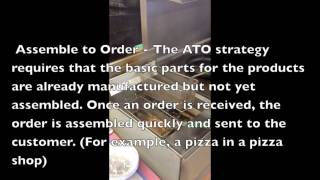 Make to Stock / Assemble to Order - The Opportunists XXXX
Make to Stock / Assemble to Order - The Opportunists XXXX