Consignor
The party who originates a shipment of goods (shipper). The sender of a freight shipment, usually the seller.
Related Links
Q&A: What's in a Name: Shipper vs. Consignor – JOC.com
Consignor
Logistics Glossary, United Warehouses, Seattle, Kent, Portland.
What is a Consignor/Consignee? – Freightos
Consignor
Related Videos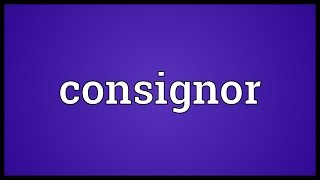 Consignor Meaning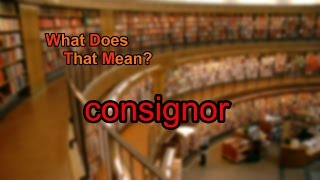 What does consignor mean?
What does consignor mean?