Consular Declaration
A Consular Declaration is a formal statement made to the consul of a country describing merchandise to be shipped to that consul's country. Approval must be obtained prior to shipment.
The purpose of a Consular Declaration is to ensure that the goods being exported are not in violation of any laws or regulations of the destination country. A consular declaration form can be filled out and submitted electronically through the Department of State's website, or it can be completed and signed by hand.
There is a fee associated with filing a consular declaration, which can be paid online or through a mailing envelope sent in with the form.
The Department of State offers comprehensive instructions on how to complete and submit a Consular Declaration Form. It is important to provide accurate information on the form, as any discrepancies could result in delays or even the rejection of the shipment.
The consular declaration process is an important step in exporting goods, and it is crucial to ensure that all requirements are met in order to avoid any potential problems. By following the instructions provided by the Department of State, exporters can rest assured that their shipments will be processed smoothly and without issue.
Related Links
Consular Declaration – Global Source Logistics, Inc.
What is Consular declaration? Definition and meaning
What is CIF, CITES, Consular Invoice & Customs Declaration – The Economic Times
Consular Declaration Definition – Operations & Supply Chain Dictionary
CONSULAR DECLARATION – Customs Broker, Freight Forwarding & Trade Compliance Services
Related Videos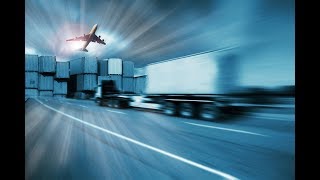 Exporting Essentials - Customs Declarations and Duties
Exporting Essentials - Customs Declarations and Duties