Container Vessel
A container vessel is a type of seagoing vessel specifically designed for the carriage of containers. Container vessels can carry a large number of containers, which makes them ideal for transporting goods between ports.
In addition to their cargo capacity, container vessels are also known for their high speed and efficiency. This makes them an attractive option for shippers who need to move goods quickly and efficiently.
Container vessels come in a variety of sizes, with the largest vessels capable of carrying up to 20,000 containers. Smaller container vessels may only be able to carry a few hundred containers, but they still offer significant advantages over traditional cargo ships.
For example, a typical cargo ship may take several weeks to transport goods from one port to another, while a container vessel can do the same trip in just a few days.
This makes container vessels an essential part of the modern global supply chain. Thanks to their speed and efficiency, they are able to move goods quickly and efficiently from one corner of the world to another. As a result, they have become an indispensible part of the global economy.
Related Links
Container ship
TOP 10: Largest container ships in the world – Transport, Maritime, APL, CMA CGM, Container Ship, Containers, Maerk Line, Msc, OOCL, ANALYSIS – Logistics Middle East
Related Videos
How are Containers Loaded? | Cargo Operations on Container Ship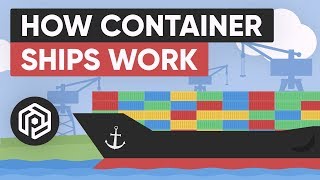 How Container Ships Work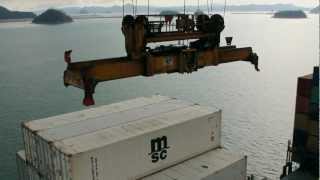 Loading of a container ship
How are Containers Loaded? | Cargo Operations on Container Ship

Loading of a container ship