Cubic Space
Cubic space, in logistics and warehousing, is the measurement of space available or required for transportation and storage. It is calculated by multiplying length by width by height.
This can be important to know when considering what size of warehouse or container will be needed for a certain amount of inventory.
For example, if you have a certain amount of product that requires 10 cubic feet of space, you will need a square footage of 100 (10x10x10). Knowing cubic space can also help with deciding what type of transportation will be best for moving goods, whether it be by truck, rail, or air.
See also Cubage, Cubic Capacity and Cubic Utilization.
Related Videos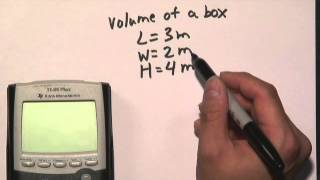 How to Calculate Cubic Meters
How to Calculate Cubic Meters