Notify Party
The notify party is the organization or individual that should be notified when a shipment reaches its destination. This could be:
the consignee,
shipper,
freight forwarder,
customs broker,
or another interested party.
The notify party may also be responsible for receiving and distributing the shipment once it arrives. In some cases, the notifying party may also arrange for storage or transshipment of the goods.
Notify Party is important in the context of logistics because it ensures that someone is aware of the shipment's arrival and can take responsibility for it. This is especially important for time-sensitive or valuable shipments.
Related Links
Role of a notify party in a shipment
Relationship between Consignee and Notify Party
Difference between a shipper, consignee, and notify party – iContainers
Forwarder, Shipper, Carrier, Consignee, Notify Party
What is notify party?
Shipper, consignee and Notify party, explained. – MySeaTime
What is the notify party on a bill of lading? – Texas International Freight
Notify party
Notify Party Definition – Operations & Supply Chain Dictionary
Related Videos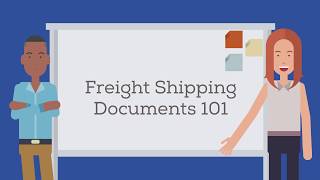 Shipping Documents 101