Pre-Expediting
Pre-Expediting is the function of following up on open orders before the scheduled delivery date to ensure the timely delivery of materials in the specified quantity. This is done by communicating with suppliers to verify that production is on schedule and that there are no issues that could potentially delay shipping. If there are any concerns, Pre-Expediting can help to resolve them so that the order can be delivered as planned.
Pre-Expediting is an important part of logistics because:
It helps to ensure that materials are delivered on time and in the correct quantities.
This can avoid costly delays or disruptions in production.
By working closely with suppliers, Pre-Expediting can help to keep supply chains running smoothly and efficiently.
In general, the goal of Pre-Expediting is to avoid or minimize delays in the delivery of materials.
Related Links
Related Videos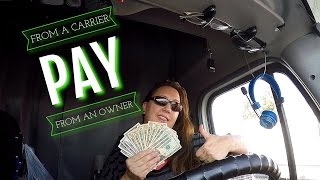 Expediter Team - How We Are Paid By Our Carrier & Owner | Expediter Pay
Expediter Team - How We Are Paid By Our Carrier & Owner | Expediter Pay