Advanced Shipment Notice (ASN)
An Advanced Shipping Notice (ASN) is a document used in the transportation industry to provide advanced notification of a shipment. ASNs are often sent via EDI (Electronic Data Interchange), and are formatted according to ANSI 856. This notification is list transmitted to a customer or consignor designating items shipped. The ASN may also include the expected time of arrival.
The purpose of an ASN is to ensure that all parties involved in the shipment (including carriers, receivers, and intermediaries) have the same information about the goods being transported. This helps to prevent errors and delays, and ensures that everyone is on the same page when it comes to shipping schedules and logistics.
An Advanced Shipment Notice (ASN) typically contains the following information:
Goods description
Quantity
Packaging type
Country of origin
Country of destination
Mode of transport
Number of packages
Date shipped
Shipping carrier
Contact name
Contact phone number
Contact email address
Hazardous materials (if applicable)
The notice may include additional information like the following examples: Bill of lading, Commercial invoice, Delivery receipt, Waybill.
Related Links
What is advanced shipping notice (ASN)?
Advance ship notice
Advantages of the Advanced Shipping Notice – SPS Commerce
Advance Ship Notice (ASN) – edifact DESADV
Advanced Shipment Notice (ASN) – Gartner IT Glossary
Working with Advance Ship Notices
Benefits of using ASNs (Advanced Shipment Notices)
Related Videos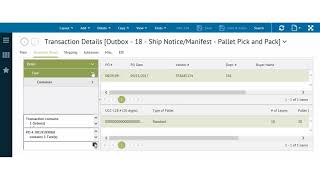 Advance Shipment Notice Training Series: Part 1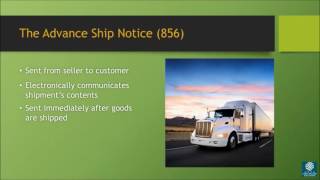 The Advance Ship Notice
What is ADVANCE SHIP NOTICE? What does ADVANCE SHIP NOTICE mean? ADVANCE SHIP NOTICE meaning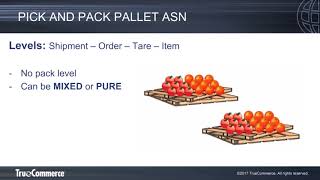 Advance Shipment Notice Training Series: Part 2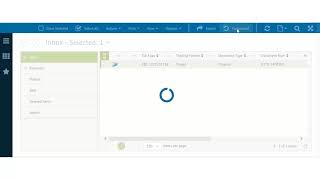 Advance Shipment Notice Training Series: Part 3
Advance Shipment Notice Training Series: Part 1

What is ADVANCE SHIP NOTICE? What does ADVANCE SHIP NOTICE mean? ADVANCE SHIP NOTICE meaning

Advance Shipment Notice Training Series: Part 2

Advance Shipment Notice Training Series: Part 3