Collect Freight
As the name suggests, Collect Freight is the freight payable to the carrier at the port of discharge or ultimate destination. The consignee does not pay the freight charge if the cargo does not arrive at the destination. The shipper pays for the freight and all other charges up to and including delivery to the consignee's door. This term is also used in ocean shipping.
There are a few factors that determine whether a shipment will be subject to Collect Freight or not. These include but are not limited to:
The type of goods being transported (e.g., hazardous materials, perishables, etc.)
The distance between the origin and destination points
The shipping mode (e.g., air, ocean, rail, etc.)
The terms of the sales contract between the shipper and consignee
In some cases, the consignee may be able to negotiate a lower freight rate if they agree to pay the freight charges in full. Conversely, the shipper may be able to negotiate a higher freight rate if they agree to pay for Collect Freight.
Ultimately, it's up to the shipper and consignee to decide who will pay for the freight. If there is no agreement between the two parties, then it falls back on the carrier to decide who should foot the bill.
Related Links
Related Videos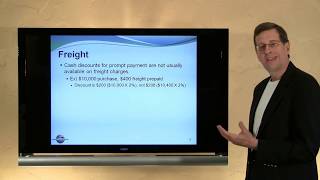 5 - Freight Costs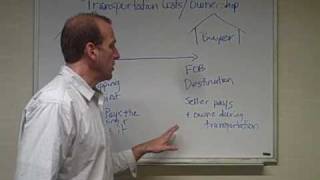 FOB Transportation Costs - Ch. 5 Video 4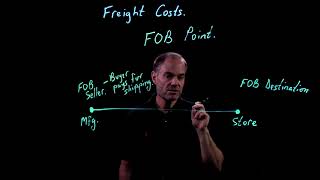 Accounting Fundamentals | Freight Costs
FOB Transportation Costs - Ch. 5 Video 4

Accounting Fundamentals | Freight Costs