Container Chassis
A vehicle built for the purpose of transporting a container so that, when a container and chassis are assembled, the produced unit serves as a road trailer.
Related Links
Types of Chassis for Shipping Container Transportation and Delivery – Transport Planning – Transport Planning
Chassis Charge – What Is It? – PNG Logistics
Glossary – Shipping Container Freight Terms and Definition
Related Videos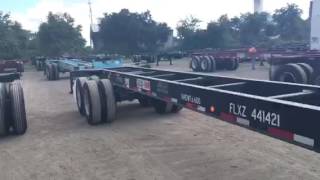 Container Chassis Yard Training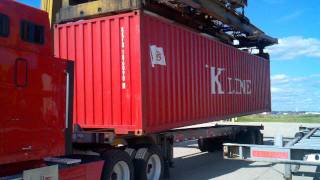 "Flipping a Container Chassis"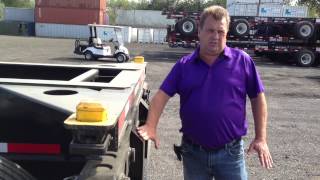 Container Chassis Trailer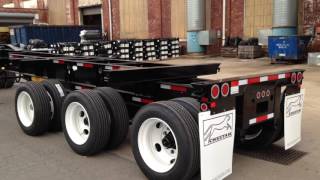 Tri-Axle 20-40' Combo - Sliding Intermodal Container Chassis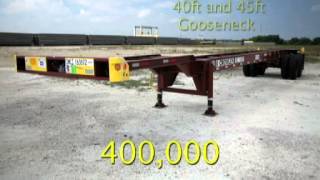 Introduction to Trailer, Chassis and Container Construction and Parts
Container Chassis Yard Training

"Flipping a Container Chassis"

Container Chassis Trailer

Tri-Axle 20-40' Combo - Sliding Intermodal Container Chassis

Introduction to Trailer, Chassis and Container Construction and Parts